Deutsch

Während des Konzerts sollte jeder einen Fragebogen ausfüllen um jedes Stück zu bewerten. Das Ziel des Fragebogens war die Wahrnehmung jedes Stückes von verschiedenen Zuhören zu bewerten (CI-Träger, Normalhörende, Hörgerät-Träger). Das Ergebnis des Fragebogens von den drei Gruppen findet ihr unten. Insgesamt waren 260 Leute beim Konzert, 170 füllten den Fragebogen aus. Davon waren 48 CI-Träger und 22 Hörgeräte-Träger. Die Ergebnisse gehenvon 1 (sehr unzufrieden) bis 5 (sehr zufrieden). Bitte beachtet, dass das musIC 3.0 Konzert eine breite Palette von Stilen abdeckte. Jedes Musikstück wurde mit unterschiedlichen Instrumenten und Techniken gespielt, was das Ergebnis in verschiedenen Arten beeinflusste. Das Ziel des Fragebogens ist nicht zu bewerten, welches das beste Stück ist, sondern um die verschiedenen Zuhörergruppen zu vergleichen. Allgemein erhalten die drei Gruppen ähnliche Zufriedenheitsverhältnisse für die verschiedenen Stücke.

English

During the concert everybody in the Auditorium was asked to fill a questionnaire such that each piece could be evaluated. The goal of the questionnaire is to assess the perception of each music piece for the different listeners (cochlear implant users, normal hearing listeners, hearing aid users, etc). The results of the questionnaire for the three groups are presented in the Figure below. In total 260 people registered for the concert, 170 filled the questionnaire from which 48 were cochlear implant users and 22 were hearing aid users. The scores go from 1 (very unsatisfied) to 5 (very satisfied). Please note that the musIC 3.0 concert covered a wide range of styles. Each music piece used different instruments and technologies which impacted the ratings in different ways. The goal of the questionnaire is not to assess the best rated pieces but to compare the different listening groups. In general the three different groups obtained similar satisfaction ratios for the different pieces.

​
Powered by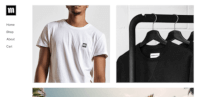 Create your own unique website with customizable templates.